About us
If you're looking for a nice restaurant in Ashburton, look no further than Paradai 3 Thai Restaurant. The delicious menu presents a fabulous selection of authentic Thai dishes that are cooked with fresh ingredients. Enjoy a well made dish of Pad Med Mamuang, stir fried with chilli paste, broccoli, onion, cauliflower, carrot, spring onion, capsicum, onion and cashew nut. Easfood dishes like Hor Mok Seafood and Pla Sam Rod are excellent choices. Catering for all taste buds, Paradai 3 Thai Restaurant is located at 376 Warrigul Rd in Ashburton. rder online and your food will be ready in no time.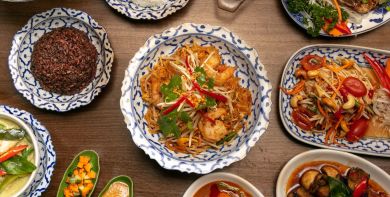 Reviews
Claire
"The gentleman who delivers is always polite! Thank you."
15/12/2019
Lyn
"It was delicious. No complaints."
7/12/2019
Ed
"Food was amazing as always. That crispy pork... *drools*"
7/12/2019